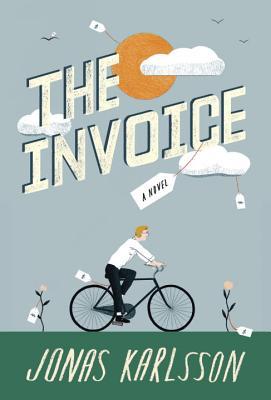 You can't buy happiness. That's what they say, but what if your happiness was directly related to an amount of money that you have to pay for having had that happiness in your life. The Invoice by Jonas Karlsson follows a man as he tries to figure out the rationale behind an enormous invoice he received.
An unnamed man receives an astronomical invoice in the mail. Surely this has to be some sort of error. There's no way that he owes over 5 million kronor. He works in a video store and keeps a relatively low-profile, simple life. When he calls to inquire about this odd invoice, he falls deeper into they mystery as his case is reevaluated and he winds up owing double. As he continues to contest this extraordinary invoice, his life is altered dramatically, and has him thinking about how his life experiences could amount to this unbelievable sum.
The story has quite a Black Mirror-esque vibe to it with a vague organization charging people all over the world money based on their happiness and life experiences. Posing the philosophical questions we invariably ask ourselves at one time or another, Karlsson's clever writing makes these heavier concepts much lighter and easy to interact with and think about further.
Overall, I'd give it a 4 out of 5 stars.
*I received this book from Blogging for Books for this review.