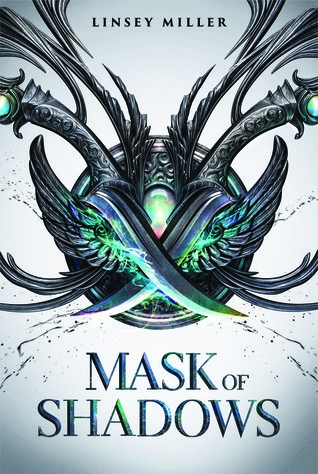 A deadly audition to fill a vacancy for an assassin for the Queen and an opportunity to take revenge upon the nobles responsible for the destruction of the Nacean people is the focal point of Sal's life in Linsey Miller's Mask of Shadows.
Sallot Leon has a brutally tragic history that drove Sal toward a life of thievery and crime. The latest mark had an interesting note in her purse, indicating the upcoming auditions to become the new Opal for the Queen, one of four assassins to do her bidding. Intrigued by the opportunity to get closer to the nobles responsible for the destruction of Sal's native Nacea, Sal goes to audition to be able to exact revenge when the moment arises. In becoming auditioner Twenty-Three, Sal's identity is pushed to new limits in the attempt to win the competition and serve the Queen while gaining insight and skills to better exact revenge.
The story moves rather quickly and is quite engrossing and enjoyable to read; however, there was a bit of a slow down toward the middle of the narrative while auditions were taking place and it became more of a waiting game for the competition to be killed off. I thought that the romantic entanglement with Elise wasn't entirely needed (apart from moving the plot forward) and it happened a bit too fortuitously for my preferences to be believable. I was excited about the inclusion of a gender fluid protagonist, and although it appeared to be very simplistically portrayed, it was easy to grasp and greatly appreciated as it wasn't the only defining feature about Sal–plus it worked toward building the malleability needed in a successful assassin.
Overall, I'd give it a 4 out of 5 stars.