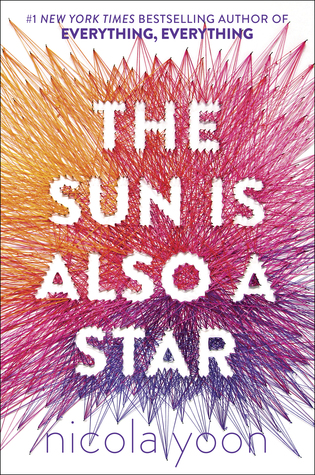 We all have aspirations and dreams – some we own up to and others we keep secret from the world, and even ourselves. Nicola Yoon's The Sun is Also a Star follows two teenagers throughout one day that highlights their dreams.
Natasha believes in science and facts, trusting their reliability. Daniel is a poet, a (hopeless) romantic, and an all-around good person. Facing deportation to her home country of Jamaica, Natasha goes to meetings throughout the day to see if she can find a way to stay in New York City. Daniel has an interview with a Yale alum as he prepares his parentally prescribed track of becoming a doctor. Meeting by chance, Daniel is struck by his instant attraction to Natasha. Spending the day together and conducting an experiment to see if she can fall in love with him based on some questions (for science), the two learn to see and think about themselves and what they want in a new way.
The story was quick and easy to read, with Natasha and Daniel as likable, humorous characters (who also happen to portray some much needed diversity). There was a little too much going on with the various perspectives/snippets from other characters for a fully immersive flow between Daniel and Natasha – it had a bit of a roving filmic narrative feel to the interjecting asides. The amount of coincidence needed throughout to make the story work made it difficult to suspend disbelief and believe that this would really happen, however cute the romance was.
Overall, I'd give it a 3.5 out of 5 stars.