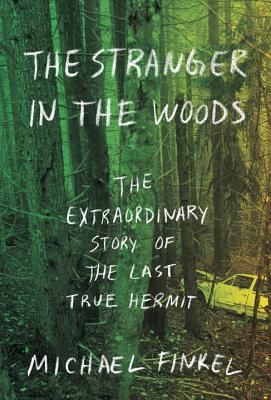 Solitude. The prospect of it can offer joy for some and fear for others. The Stranger in the Woods: The Extraordinary Story of the Last True Hermit by Michael Finkel shares the story of a man who spent 27 years alone in the Maine woods.
Christopher Knight suddenly quit his job, drove himself from Boston down to Florida, then back north toward his home in Maine, where he set himself up in a camp in the woods, away from other people with the limited supplies he had in the car he abandoned. Resorting to stealing the food and supplies he needed to survive during the twenty-seven years he spent alone, Knight quickly became a legend as the hermit of North Pond. After getting caught stealing as a result of extensive effort from law enforcement, Knight is incarcerated for his thefts, where his story can finally be shared with the world he left behind.
As someone who relishes time spent alone and in nature, I could relate with the desire to stay away from society for an extended period of time – although I don't think I'd be able to survive as Knight did, particularly the harsh winters. Knight's story and character was well told through Finkel's interviews with him and Knight's tale was complemented with details of other types of hermetic living and thought processes related to a solitary life throughout the ages of human existence to provide some perspective to the points of view surrounding and associated with Knight's experience.
Overall, I'd give it a 4 out of 5 stars.