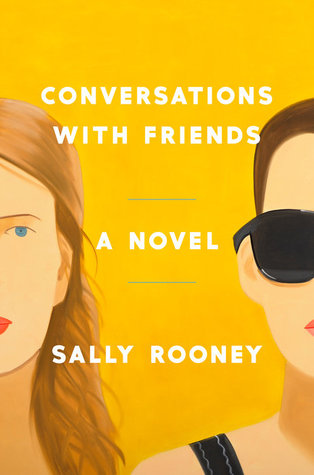 Relationships take some work and honest communication, whether it's with a friend or a romantic partner. Sally Rooney's Conversations with Friends explores the developed and developing relationships of one college girl.
Twenty-one year old Frances is a college student with a proclivity toward an intellectual life, including writing and performing poetry with her friend and former lover Bobbi. Frances is observant, introspective, and emotionally reserved, keeping her emotions and desires beneath the surface, protecting herself from potential harm. Having captured the attention of Melissa, a writer interested in composing a story about Frances and Bobbi, the pair spend time with Melissa and her actor husband Nick. As they all spend more time together, Frances and Nick flirt with one another and form a more intimate relationship, which seems to come at the expense of her friendship with Bobbi. While navigating the turbulent waters of her various relationships, the decisions Frances makes affect the future of those relationships.
Highly descriptive, the text was well-crafted and provided a good sense of the characters and their connection with Frances. There were aspects to Frances's introspective state that were incredibly relatable for anyone with an overactive mind; although Frances's tendency to withhold honesty and important information from others that fueled her overactive thinking was incredibly frustrating as it merely perpetuated issues, allowing them to fester to the point of eruption instead of actually addressing them. As a character-driven story, I found that there was a self-centeredness and cruelty to each of the characters presented in the narrative that made them detestable and while that's not necessarily a bad thing, there were hardly any redeemable aspects to these characters for readers to maintain a deep engagement with them or the limited situations they face, aside from seeing how badly they can treat one another, and the characters don't exhibit any real growth from their experiences, leaving them rather static and uninteresting.
Overall, I'd give it a 3 out of 5 stars.
*I received this book from Blogging for Books for this review.